The Future of Business Development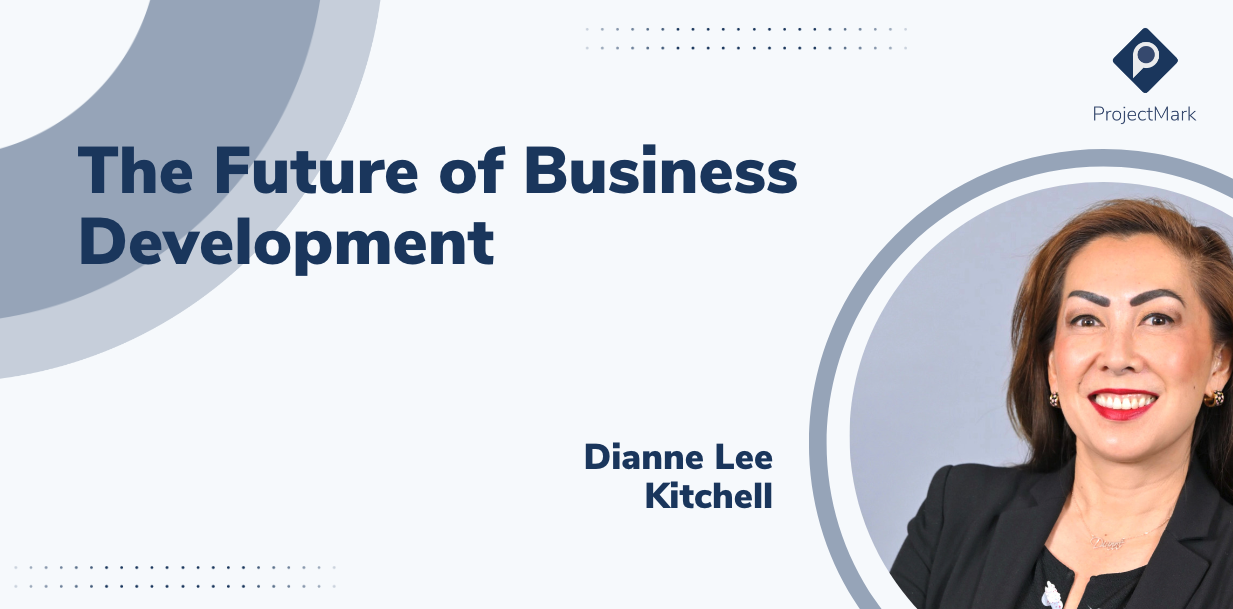 As the business landscape continues to evolve, the future of business development (BD) holds numerous possibilities and challenges. We spoke with Dianne Lee, Executive Director of Business Development and Strategy at Kitchell to gain insights into what lies ahead. In this blog post, we will explore three key elements shaping the future of BD, based on Dianne's valuable observations and insights.
"Technology is there. I think the firms, in general, are slow to adopt."
Dianne highlights the role of technology as a key element in shaping the future of BD. While acknowledging that the technology exists, she points out that many firms are hesitant to adopt new tools and platforms. Overcoming this resistance to change and embracing technology will be crucial in driving efficiency and streamlining processes in BD.
"The upfront financial investment, no one really knows what kind of efficiency it will create. There are so many questions that people are going to use as a reason to not adopt."
Dianne emphasizes the importance of understanding the potential benefits and risks associated with new technologies. Many organizations are uncertain about the return on investment and efficiency gains that can be achieved. Addressing these concerns and conducting thorough assessments of the impact of adopting new technologies will be vital in making informed decisions about upfront financial investments.
"I think at some point, the AEC industry needs to bite the bullet, take some risk, and have confidence in adopting this new way of doing business development. I just don't think we're there yet."
Dianne emphasizes the need for the AEC industry to be at the forefront of change and embrace new approaches to BD. She acknowledges that being a front runner can be challenging, as it involves cultural shifts, mindset changes, and technological transformations. However, Dianne believes that at some point, the industry must take risks and have confidence in adopting new ways of conducting BD.
As BD professionals look ahead, it is crucial to embrace technology, overcome resistance to change, and carefully evaluate the financial investments required. By doing so, firms can position themselves as leaders in the industry and leverage technology to drive efficiency, foster alignment, and achieve greater success in winning projects. While challenges may arise along the way, the future of BD holds immense potential for those willing to adapt, innovate, and embrace the opportunities presented by technological advancements and mindset shifts.