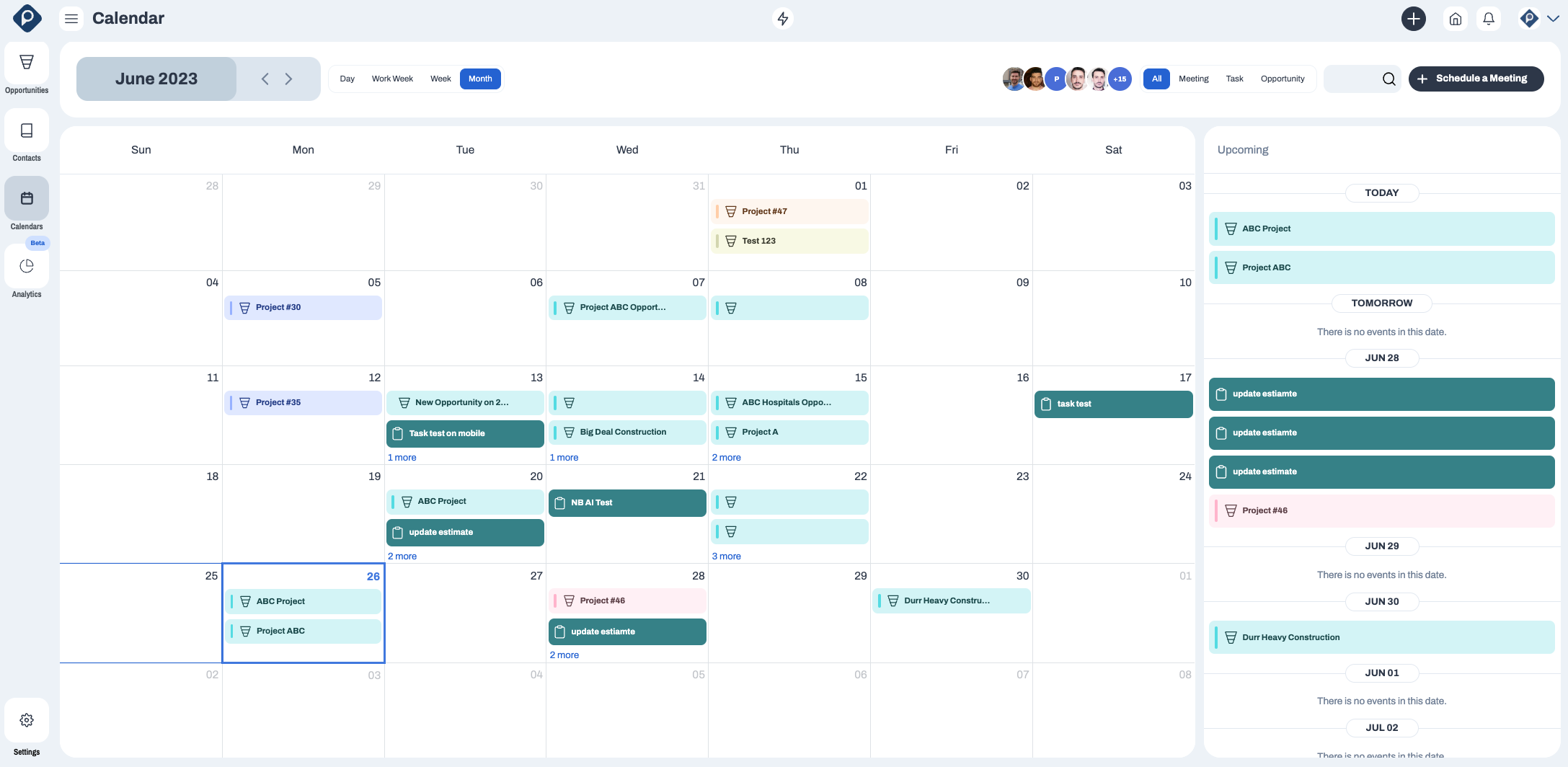 View All of Your Opportunities, Meetings, and Tasks in One View
Crafted to empower you with a comprehensive perspective of your schedule, it's more than just a calendar - it's your ultimate time management and productivity tool. Effortlessly Create, View, and Edit Events: From meetings and bid due dates to tasks, our Calendar View lets you handle all your key events in one place. And with the freedom to view it as a personal or shared calendar, teamwork just got a whole lot simpler.
Tailor Your Calendar, Your Way: Whether you're focusing on a specific type of event or zooming in on a particular time period, our new filtering feature puts you in the driver's seat. Your calendar, your rules.
Edit On-Screen with Ease: We're all about streamlining your process. That's why we've made it possible to modify your calendar right on the screen, eliminating the need to navigate elsewhere. Efficiency meets elegance.
Sync with Outlook: Our Calendar View perfectly syncs with Outlook to ensure seamless continuity. The result? Your data is updated and available when and where you need it.
Our Calendar View gives you the complete flexibility and control you need to manage your time effectively. Explore the new features today and experience how our CRM's improvements!