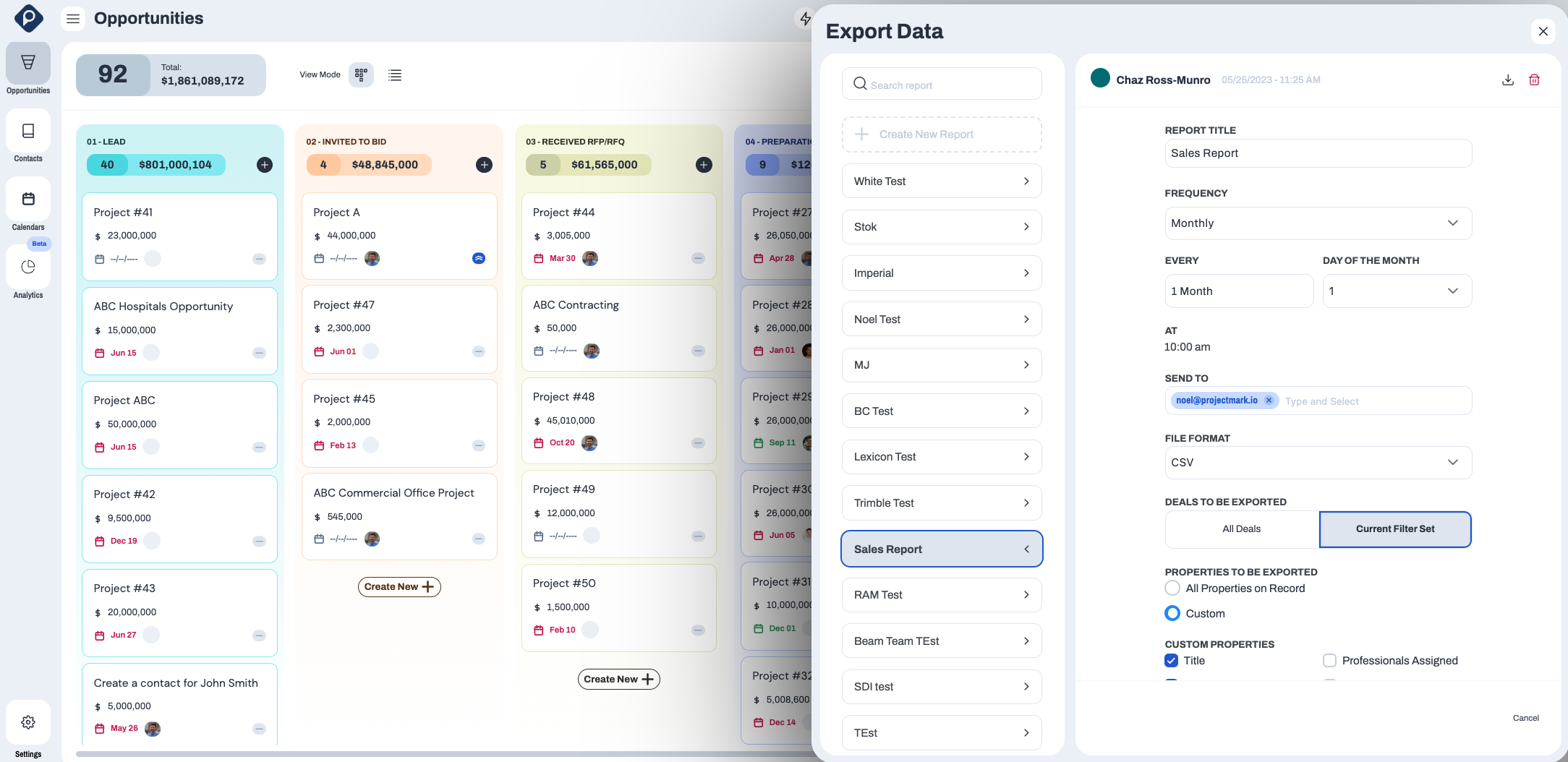 Create, Edit, Save, and Export Your Opportunity Data in Seconds
We are thrilled to present our cutting-edge CRM reporting and data export tool. Created with the user in mind, our robust reporting offers a seamless and efficient way to transform how you manage and interpret your business data.
Tailor-made for your needs, our tool facilitates creating, saving, editing, and downloading reports with unparalleled speed and ease. Whether you wish to review all your deals or focus on a filtered subset, such as deals due to close in the next four weeks, our system provides the flexibility you need for strategic decision-making.
We believe in the power of teamwork; as such, we have incorporated a feature that allows you to save reports as either private or public. Public reports can be viewed by the entire team, fostering collaboration, transparency, and informed decision-making.
Our tool's integration with Outlook/Gmail gives you an intuitive way to share these reports. You can dispatch your reports straight from our platform with a few clicks, saving you time and effort. We understand that staying ahead is paramount in the dynamic work of business. To assist in this, our tool offers an automatic emailing feature. You can set your reports to be emailed on a recurring basis, ensuring that you and your team are always up to date.
In an era where data is the new gold, take unprecedented control of your CRM with our reporting tool.