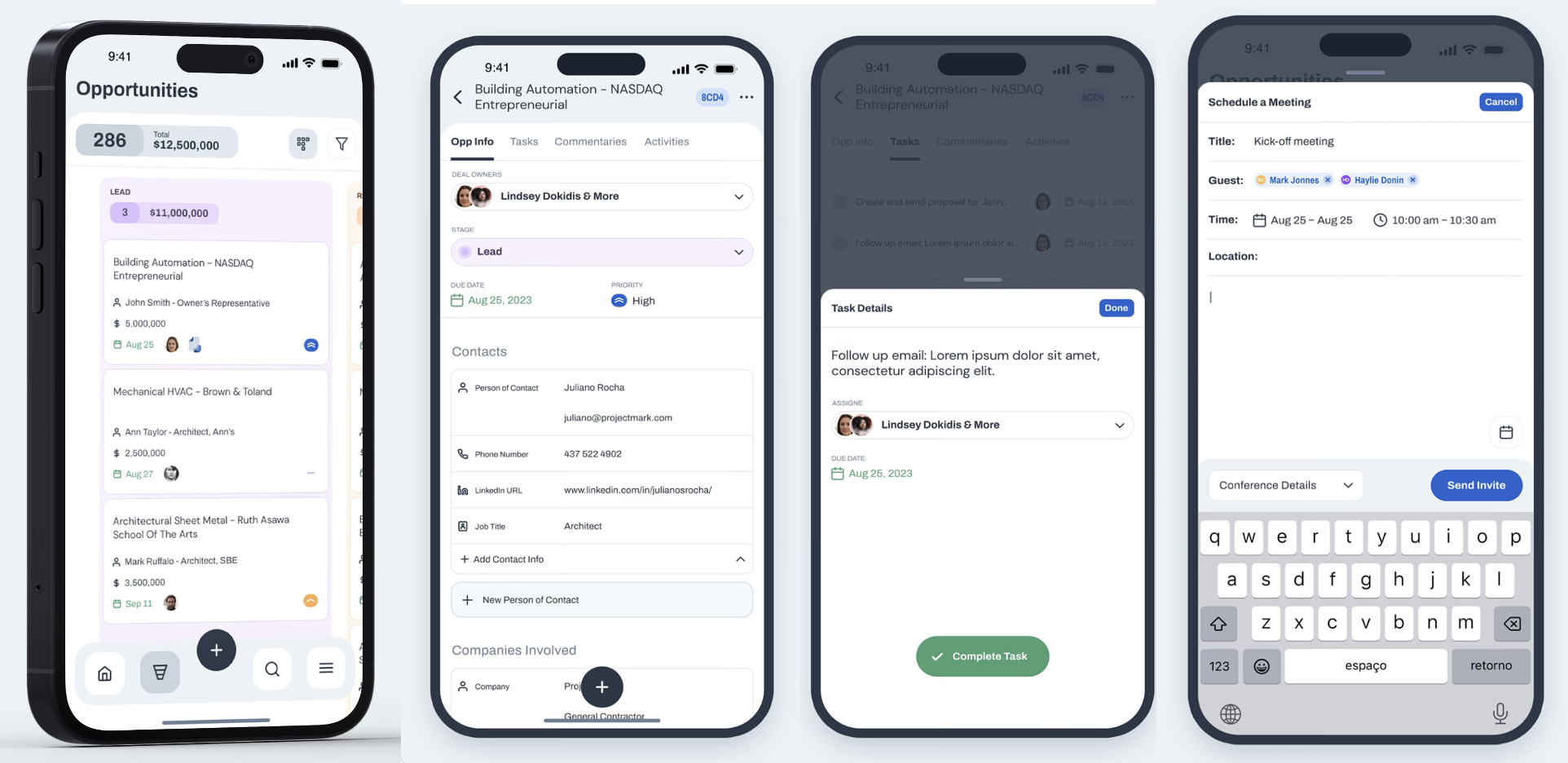 You're On the Go, and So Are We
We're delighted to launch an invaluable addition to our suite of tools: our feature-packed CRM Mobile Application. Experience all the capabilities of our desktop CRM on your smartphone, perfectly optimized for your on-the-go lifestyle.
Our mobile app encompasses all the functionality of our desktop version, from creating contacts and companies to managing opportunities and tasks. However, we've gone a step further to consider the unique requirements of mobile users.
We've tailored the user interface for maximum efficiency, with a particular emphasis on one-tap functionality. Our design philosophy ensures that the most commonly used features, such as creating a new contact, company, opportunity, or task, are always a tap away.
The app's homepage is an intelligently organized dashboard highlighting "hot items" to keep you updated and ready for action. With a glance, you can view upcoming bid due dates, meetings, tasks, and mentions by other team members. This real-time data feed ensures you never miss an important event or deadline.
Designed with an unwavering focus on user convenience and utility, our mobile app strives to simplify your daily tasks. We believe that productivity shouldn't be confined to your desktop. With our CRM Mobile App, your business is truly at your fingertips, no matter where you are.
You can download the CRM Mobile App from the Apple and Google app stores. Our team is always here to assist you if you need support or have questions.
Here's to experiencing superior convenience and functionality on the go!