An AEC Marketer's Perspective on Current Trends in Pursuits
Chaz Ross-Munro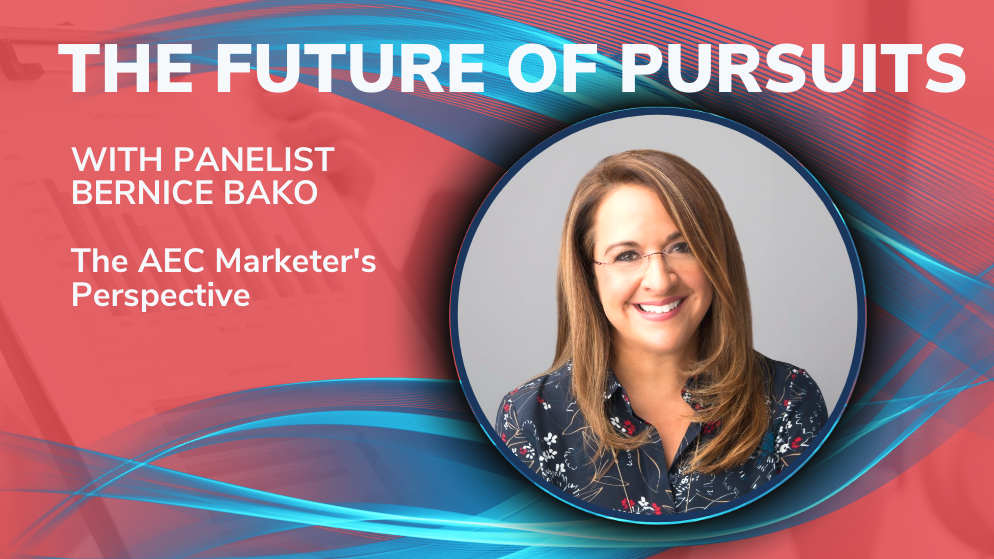 Bernice Bako has a passion for pursuits. As a results-oriented professional who focuses on details, she manages the marketing efforts/resources for Turner Construction Company, specifically the aviation, data centers, healthcare, pharma, industrial, and sports/public assembly sectors. She also serves as the national president for the Society for Marketing Professional Services. We spoke with Bernice to learn more about an AEC Marketer's perspective on the pursuit process. In this blog, she gives us her insights on the Go/No Go Process, overcoming response challenges during the pursuit, and debriefing.
The Go/No Go Process
"We really want to partner with our clients and engage with them as early as possible so we can mitigate as much risk as possible. If we can't do that, it's critical that no matter the size of the firm, there must have a go/no go process. If you don't have one, you create a lot of really bad habits and you take on a lot of risks. All firms need to be aware of the inherent risk in taking on a new project. There is a lot of work out there, but it isn't necessarily good work. A solid go/no go process helps to delineate what projects are really best for your firm."
Overcoming Challenges During the Pursuit
"We have incredibly knowledgeable technical staff in our industry. The engineers that commit to the construction industry are, are incredibly smart, know their craft and, when they get charged to build something on paper, they do a great job. Where we, as an industry can stumble, is telling that story in a concise manner. When we talk about the job, we want to do it in an approach that is well-written and tells a story so the client can really follow it.
Sometimes, when we respond about our company in RFPs, we give too much information about our backstory instead of talking more about the client's project. We can't seem to break that paradigm of throwing so much information at the RFP. However, a lot of clients still ask for a lot of the same information. In order for us as an industry to move forward, we need to think about ways that we can condense the amount of information being requested and the amount of information being submitted so it makes it easier for both parties."
Debriefing
"We debrief particularly when it's on a job for a client where we know they're going to have multiple jobs. I think the beauty of the debrief is it allows you to set up for something else. It's a great opportunity to cross-sell. Maybe the client didn't know that your firm had a particular service line. You didn't give us a $250 million job, but we could do all your $10 million jobs. If you have a good attitude about it, it gives the client an opportunity to learn more about your firm.
Also, just because we lost a job, it doesn't mean that the proposal wasn't well done. But if we don't get that feedback, then we don't know which digital assets we should re-use. The key to debriefing is always to learn from it. There are some good things that we got out of this proposal that will help us with the next one."
Summary
Client expectations, project risks, and RFPs are always changing. By continuing to evaluate your go/go no process, pursuits materials, and the information gleaned from debriefing, your firm can continue to grow and set itself apart from the competition.